Development Programs
---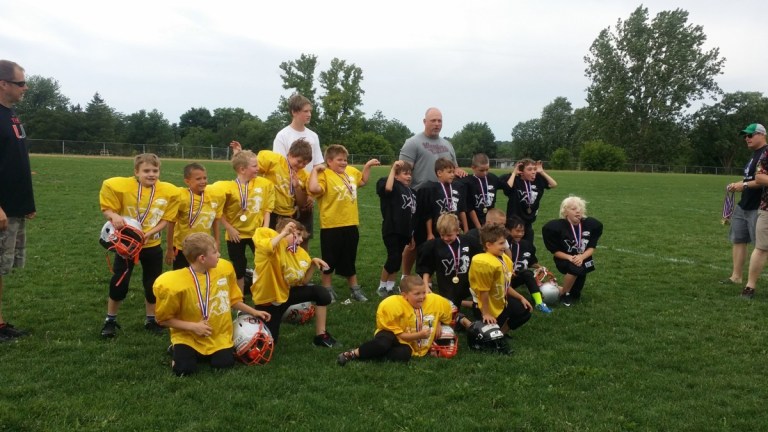 The Lions Development program runs during the spring months (April, May, June). It is a development league for boys and girls born 2007 to 2011. It is designed to teach and develop the fundamentals of football for new players and to refresh and enhance the skills of returning players. It is a skills development league first focusing on safe playing techniques and equal playing time for all players. Above all, it is FUN. Players can learn and develop new skills, make new friends, improve their physical fitness, and enjoy the football experience. Using a 6 on 6 format, players are provided with the opportunity to learn multiple positions. All equipment needed to play will be loaned to the player for the season (except cleat shoes). NEW: for the upcoming 2019 season, development will host formal games on Monday nights, with practices on the second night.
Our development program is composed of 2 divisions:
Atoms for players born 2009, 2010 or 2011
Peewee for players born 2007 or 2008
Monday Night Football
We're very happy to announce Lions homefield at St. Maximilian Kolbe has been secured for Monday night development and flag games.
Monday Night BBQ
A highlight of our development program is Monday night BBQs at our homefield. Each Monday a group of parents will shop and cook for all development players and family. Suggested donation per food item (hamburgers/hot dogs) will be provided. Participation in the BBQ is mandatory; parents are reimbursed for any expenses incurred when purchasing supplies at the field.
Players who excel and enjoy the Development program may be invited to join our rep program (dependent on age).
Any questions about our programs can be directed to info@yorkregionfootball.com